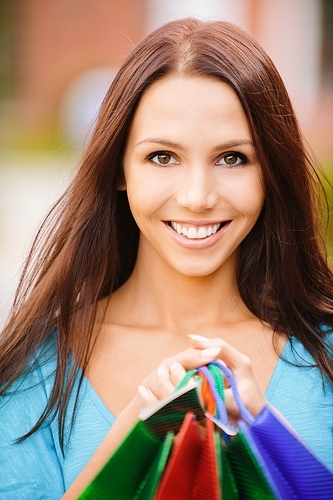 Endodontists, like Drs. Manzoli, Russo, Pauk, Desrosiers, Sahakyants, are dentists who specialize in the treatment of the inside of the tooth. The type of treatment an endodontist performs is designed to go deep into the tooth where the infection or inflammation resides, and to remove that tissue to alleviate pain. Obvious signs that you need to seek endodontic treatment include pain, swelling, and tenderness in the area around the gum, bone, lymph nodes, or elsewhere on the face. Tenderness to the tooth area, discomfort and sensitivity to hot and cold, chewing, and tooth discoloration are also indications that you should seek endodontic treatment.
Reasons to Seek Endodontic Treatment
Endodontic treatment (a root canal) is necessary when the pulp within the tooth becomes inflamed or infected. Many factors can contribute to the infection or inflammation, including cracked or chipped teeth, deep decay, and even repeated treatment (such as the replacement of fillings). Teeth can also incur pulp damage from injuries that don't cause visible damage to the tooth. Without treatment, an inflammation or infection can turn into an abscess.
What is a root canal?
A root canal allows Drs. Manzoli, Russo, Pauk, Desrosiers, Sahakyants to literally get to the "root" of the problem and treat it. A hole is drilled to allow access to the pulp within the tooth. The pulp and any infected and/or inflamed tissue are removed. The exposed area is then thoroughly cleaned. At this point, the open canal is filled with gutta-percha, which is cemented to the canal with adhesive. The hole is then covered with a temporary crown that is removed once the permanent crown, which is typically made of porcelain and metal, is installed. The tooth then functions normally.
Other Types of Endodontic Treatment
Other types of treatment that endodontists perform to save teeth include an apicoectomy. In this procedure, the gum is opened near the tooth to allow the endodontist to explore the area near the bone. Any impacted tissue, either inflamed or infected, is then removed. The end of the root is also removed. The rest of the procedure involves cleaning the area, packing it with protective material, and then covering the tooth with a permanent crown.
Endodontists also perform procedures on abscessed teeth. An abscess contains pus and/or other infected material. It usually occurs when an infected or inflamed tooth pulp isn't treated. Sometimes, the absence of pain or other symptoms prevents a patient from knowing they have an infection or inflammation. Drs. Manzoli, Russo, Pauk, Desrosiers, Sahakyants will remove the infected area and perform a procedure much like the root canal, and patients recover quickly.
At Central New England Endodontics and Implantology, it's our goal to help you sustain excellent oral health so that you can keep all of your natural teeth! Our Worcester office staff is always here to answer all of your questions and help you feel comfortable about your endodontic treatment.