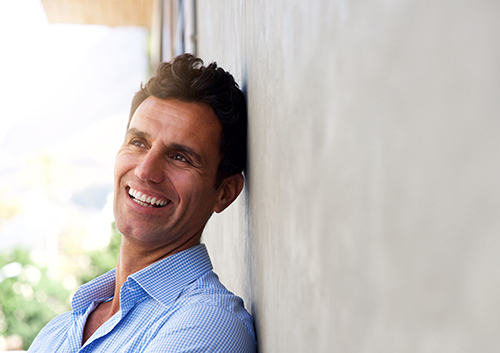 No one looks forward to dealing with a cracked or fractured tooth, but, fortunately, there are treatments available. Fractures take a variety of forms, from cosmetic annoyance to tooth-threatening, so if you suspect your tooth is injured, it's important to see Drs. Manzoli, Russo, Pauk, Desrosiers, Sahakyants right away.
If you have suffered any kind of serious fracture, we are uniquely equipped to help save your tooth. Endodontists have two or more years of advanced training after dental school, and we specialize in treating the inner tooth, which contains the blood vessels, nerves, and connective tissue found in the pulp chamber and root canals. Endodontists save teeth that would otherwise be automatic candidates for extraction.
When should you call Drs. Manzoli, Russo, Pauk, Desrosiers, Sahakyants? We identify five types of cracks and fractures, and your options will be different depending on which type of injury your tooth has suffered.
These are the small, shallow cracks that appear over time in the exterior enamel. They are often a cosmetic concern more than a medical one, and usually require no treatment. If the cracks are very bothersome, whitening treatments or even veneers can take care of the problem. If there is any pain in the tooth, it is caused by something other than a surface crack in the outer enamel.
When the cusp of a tooth has broken off, treatment will depend on the degree of damage. The chewing surface of the tooth can be treated by your dentist with a crown or even a filling, depending on the extent of the cusp loss. Cusp fractures rarely extend to the tooth's pulp, but, if they do, a root canal will probably be necessary. This is a good time for an endodontic evaluation, because endodontists specialize in root canal procedures.
A crack which begins in the tooth crown and travels toward the root should be treated as soon as possible. If the damage has extended to the pulp, a root canal will be necessary, and a crown will protect the tooth from further damage and help prevent the crack from growing. If the crack is not caught in time and extends below the gumline and into the root, the prognosis for the tooth is much less favorable.
In this type of fracture, a crack begins in the root of the tooth and can gradually spread toward the crown. This is one of the more serious types of tooth fractures, because it can be difficult to detect and often has no immediate symptoms. By the time you feel pain, it might be because the bone and gum tissue surrounding the root have become infected. If the fracture is limited, endodontic surgery can sometimes save the tooth by removing the damaged root, but extraction is often necessary with more serious fractures.
This type of fracture goes all the way through the tooth, splitting it into two distinct segments. These sections cannot be put back together, but, depending on the type and location of the break, Drs. Manzoli, Russo, Pauk, Desrosiers, Sahakyants may be able to save a portion of the tooth with endodontic surgery.
When you are treated for a broken bone, over time the bone will knit together. A crack in a tooth, however, does not heal. If you have suffered any kind of traumatic dental injury, it's important to visit our Worcester office as soon as possible. With proper treatment and restoration, even a tooth that has suffered a serious fracture might be saved.