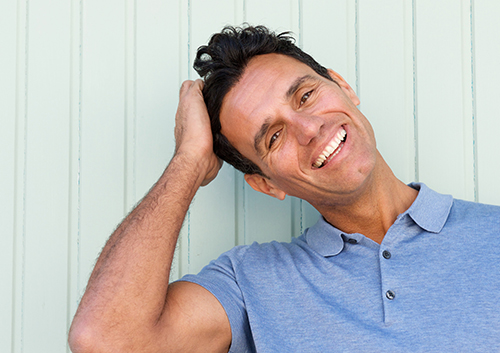 Across the continent, the May calendar is filled with meaningful days. Cinco de Mayo. Memorial Day. Victoria Day. National Patriots' Day. And, of course, Mother's Day. One occasion that's probably not on your calendar? This May marks the return of the American Association of Endodontists' "Root Canal Awareness Week"! Let's take this opportunity to talk about the many amazing ways a root canal can improve your dental health.
Left untreated, a seriously damaged or infected tooth will almost inevitably be lost. And even one lost tooth can affect your eating, your speech, your bite, and your confidence. A root canal procedure at our Worcester office can prevent tooth loss, and is safe and straightforward. After infected and damaged tissue is removed from the pulp chamber in the crown of the tooth and from the root canals within the root, the interior of the tooth is carefully cleaned, disinfected, shaped and filled. A crown will help protect the tooth after treatment. A tooth that has undergone a root canal procedure can go on to last a lifetime.
If you have suffered a tooth injury or pulp infection, you know how painful that trauma can be. With a root canal, the source of your pain and discomfort is removed. Many patients experience immediate relief from severe pain after the procedure, and any post-treatment sensitivity or discomfort usually only lasts a few days.
Root Canals Protect Your Health
You are saving more than a tooth when you are proactive about root canal treatment. If infection persists, it can spread to other parts of the body, resulting in tooth loss, bone loss, and even more serious consequences. A root canal can not only save your smile, it can actually save your health.
If you've been postponing a trip to the dentist because you're worried about a root canal—don't! Here's another great fact about root canals:
Root Canals Are Nothing to Fear
Endodontists have two or more years of additional training after dental school to become specialists in the treatment of the inner tooth. They keep up with the latest in endodontic technology, tools, and treatments, and the root canal is a procedure that they perform on a daily basis. With today's advances in the field, many patients find a root canal appointment with an endodontist no more uncomfortable than getting a normal filling!
Root Canal Awareness Week is meant to remind us that we can have a lifetime of healthy, natural smiles with proper dental care and treatment. But, really, any week is a great time to acquaint yourself with what endodontists like Drs. Manzoli, Russo, Pauk, Desrosiers, Sahakyants can do for you and for your smile. It will be time well spent!