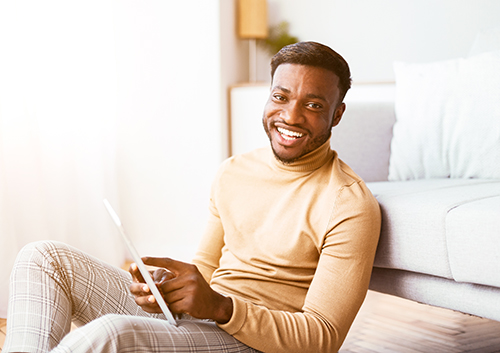 While modern dental science has made remarkable advances in treating oral diseases, prevention is always better than cure. To keep our mouth, gums, and teeth their healthiest, there are some simple practices we can follow to dramatically reduce dram the risk of developing some of the most common oral diseases.
Tooth Decay
We don't usually think of tooth decay as a disease, but it is, in fact, the most common chronic disease in older children and adolescents. A great majority of adults have had at least some experience with decay. Left untreated, tooth decay can lead to pain, infection, tooth loss, and even loss of nearby bone in the jaw. Luckily, there are several time-tested ways to prevent cavities:
Brush properly at least twice a day. Ask Drs. Manzoli, Russo, Pauk, Desrosiers, Sahakyants for the best toothbrush for your individual needs (usually, a soft brush is best), the best technique for angling the brush to reach all of each tooth's surfaces, and the amount of time you should spend brushing.
Floss daily. Even with perfect brushing form, you are going to want to use floss to clean between the teeth and around the gum line.
Use a fluoride toothpaste. Study after study has shown that the risk of cavities is reduced with regular use of a fluoride toothpaste or rinse.
Watch your diet. Foods high in sugar and simple carbohydrates give cavity-causing bacteria the fuel they need to produce the acids which weaken enamel. On the other hand, a diet rich in protein, vitamins, and minerals is beneficial not only for your teeth, but for your whole body!
See your dentist for regular checkups to find small problems and prevent them from becoming major ones. Your dentist can also give you tips on better oral hygiene if your brushing and flossing habits aren't doing the job.
Gum Disease
Preventing gum disease is a lot like preventing tooth decay—your daily habits really make a difference. When plaque builds up around the teeth and gums, the bacteria in plaque cause gum tissue to become inflamed, swollen, and painful. Left untreated, the gums pull away from the teeth, leaving pockets where bacteria collect and lead to infection. Infections harm not only gum tissue, but can destroy the bone which supports the teeth. What can you do to prevent gum disease?
Use proper brushing technique. Remember to angle the brush toward the gums to gently clean around and below the gum line.
Floss daily—flossing removes particles and plaque between the teeth, and it also helps remove plaque from the area under the gum line.
Smokers are at higher risk for gum disease, and smoking has been linked to slower healing. Giving up tobacco products of any kind is always a good way to protect your dental health.
Regular dental exams will catch gingivitis (early gum disease) while it is still reversible. Periodontitis (serious gum disease) can require treatment by a specialist. Certain diseases such as diabetes increase the risk of developing gum disease, so checkups are especially important.
Having your teeth cleaned every six months, or as recommended, will remove plaque that brushing alone can't handle. If there are signs of more serious gum disease, a periodontal cleaning will remove plaque and tartar from both above and below the gum line.
How Can Your Endodontist Help?
Endodontists like Drs. Manzoli, Russo, Pauk, Desrosiers, Sahakyants have the advanced education and training not only to treat several oral diseases, but to help repair the damage they can cause. Endodontists are experts in such procedures as:
Root canals—your first option for preserving your tooth when the inner pulp has been damaged or infected
Surgeries which allow access to tiny root fractures and canals, calcium deposits, or damaged roots and bone which can't be reached non-surgically
Apicoectomies, which treats recurring pain and infection by removing the tip of the root and any inflamed or infected tissue, then cleaning and resealing the root
Endodontic surgeries such as root resections, which retain as much of the natural tooth as possible when a tooth is too damaged for normal restorations
Implant surgery to provide a permanent, natural looking replacement for a lost tooth
An ounce of prevention is worth a pound of cure, and when it comes to your dental health, there's a lot you can do to prevent oral diseases. But should you need endodontic treatment at our Worcester office, we have the knowledge and experience you need. After all, you can't weigh the worth of your oral health—that's priceless!