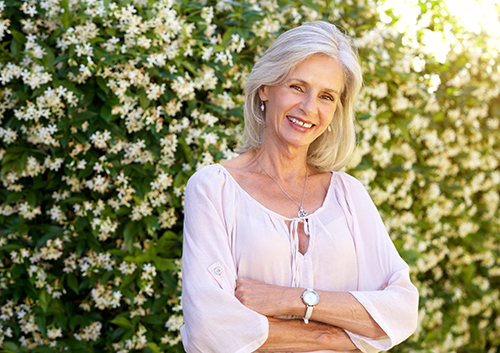 One good question; two good answers!
Why see an endodontist?
Many of us have experienced occasional minor tooth or gum pain and sensitivity. A new filling can lead to a brief period of sensitivity to pressure or heat and cold. Braces can be uncomfortable when they are new or recently adjusted. You might simply be brushing too hard! But sometimes, pain and sensitivity are caused by a more serious dental problem which should be treated as soon as possible.
When exposure to hot and cold foods causes continuous discomfort, or your gums are red or swollen or tender around a tooth, or when you can't bite down without pain, it could mean that the pulp or roots of your tooth have suffered infection or damage. Damage to the tooth's pulp can also be the result of an injury, such as a blow to the mouth. A chip, a crack, or a deep cavity can leave an opening for infection.
Whatever the cause of injury or inflammation, once the pulp and roots have been compromised, treatment needs to take place promptly to prevent further infection, pain, and even tooth and bone loss.
Why see an endodontist?
While all dentists receive some endodontic training in dental school, fewer than three percent go on to become endodontists like Drs. Manzoli, Russo, Pauk, Desrosiers, Sahakyants. "Endodontic" means "inside the tooth," and refers to the pulp chamber and root canals within each tooth that hold tissue, nerves, and blood vessels. Two to three years of additional education are required to become a specialist in this complex field, with advanced training in the diagnosis and treatment of injuries and diseases that affect the inner tooth and its supporting tissue.
When a tooth's pulp is damaged, prompt treatment is necessary, and an endodontist has the ability, the experience, and the tools to provide you with the care you need. Drs. Manzoli, Russo, Pauk, Desrosiers, Sahakyants and our team work to save injured teeth with a variety of procedures available at our Worcester office, including root canals, endodontic surgeries on tooth and root structures, and placement of posts and cores to strengthen and stabilize compromised teeth. With today's advances in the field, endodontists have more sophisticated tools and treatments than ever before to save your injured tooth.
No matter how you ask the question, the answer is clear. If you have tooth, gum, or unexplained facial pain, talk to Drs. Manzoli, Russo, Pauk, Desrosiers, Sahakyants about endodontic treatment.